Our Alumni
BAS founded a new ALUMNI platform in 2017 for all those who have studied or cooperated with us and wish to keep in touch. If you wish to be added to our Alumni platform, please join our Alumni Facebook group and join us on Linkedin: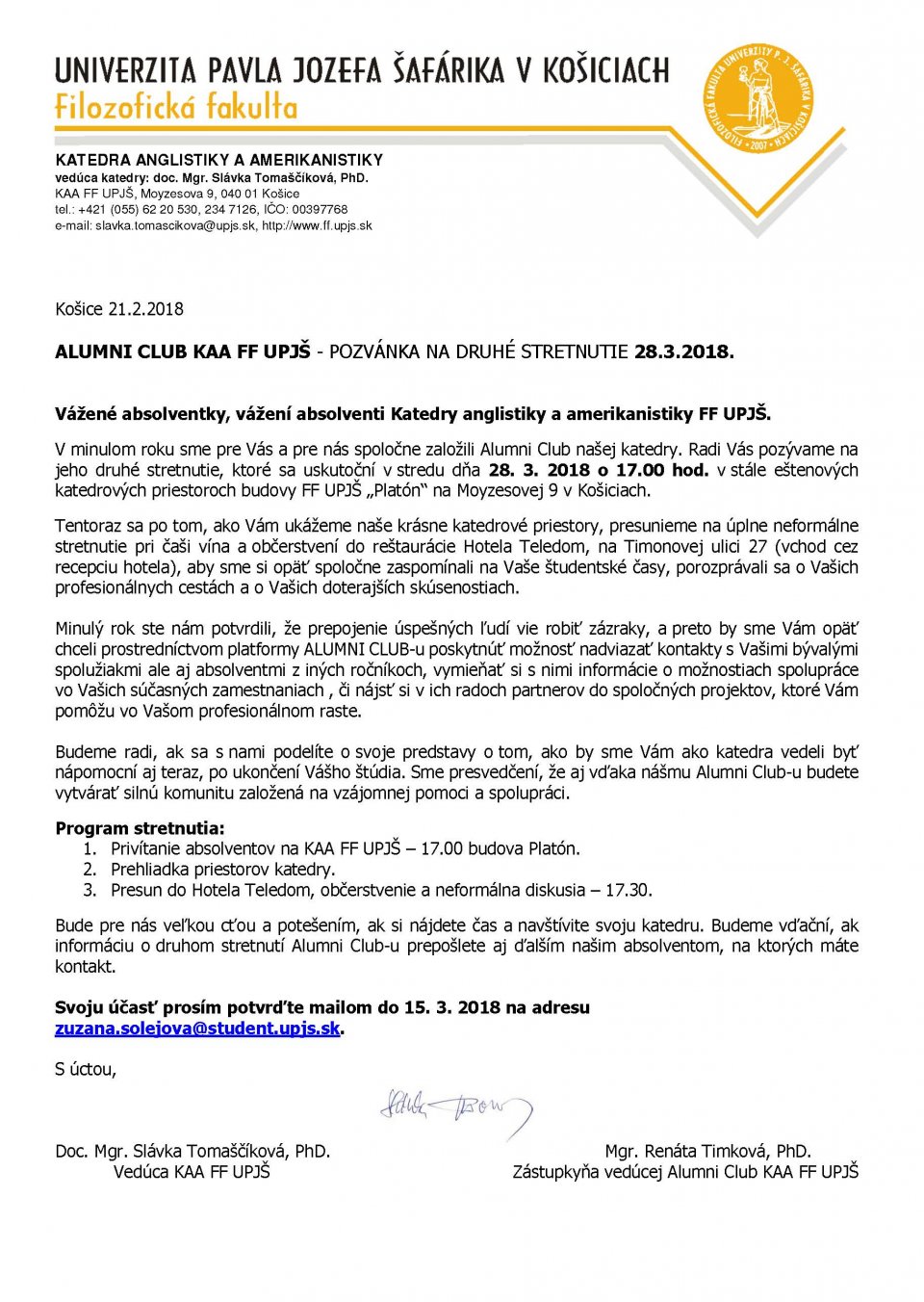 ############################################################################################################################################
Fellow Researchers and specialists: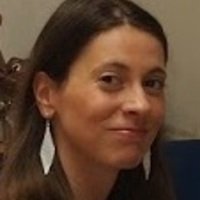 2007–2013 Milada Walková, PhD., TUKE, Košice
Milada Walková holds a double PhD from the Department of British and American Studies and the University of Groningen, the Netherlands. She is currently working at the Technical University of Košice, where she is teaching ESP. She publishes in international journals. Her research interests include lexical semantics and its interfaces with other disciplines, academic writing, and language acquisition.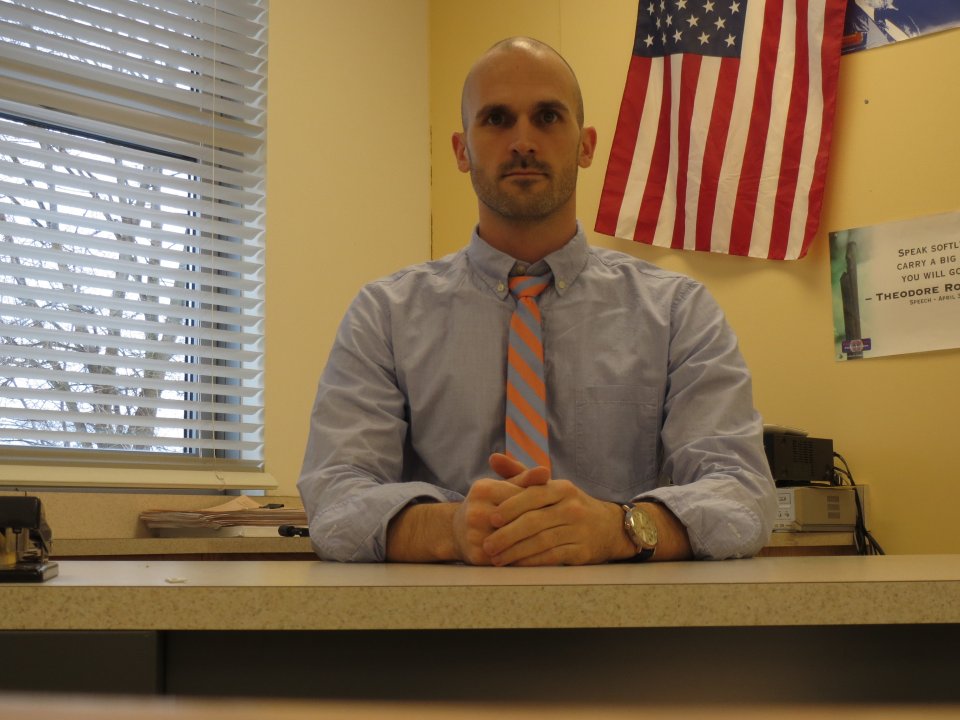 2007–2008 Sam McHale, B.A., M.A.T. Cambridge, Massachusetts, United States
I was fortunate to have received a Fulbright Grant to teach American Studies and English in the Department of British and American Studies at Safarik University during the 2007–2008 academic year. My year at Safarik broadened my view of Central European history and culture, helped me make personal and professional connections that launched my teaching career in the United States, and was one of the most rewarding experiences of my professional life. Thank you to all of my colleagues and students at Safarik for a memorable year!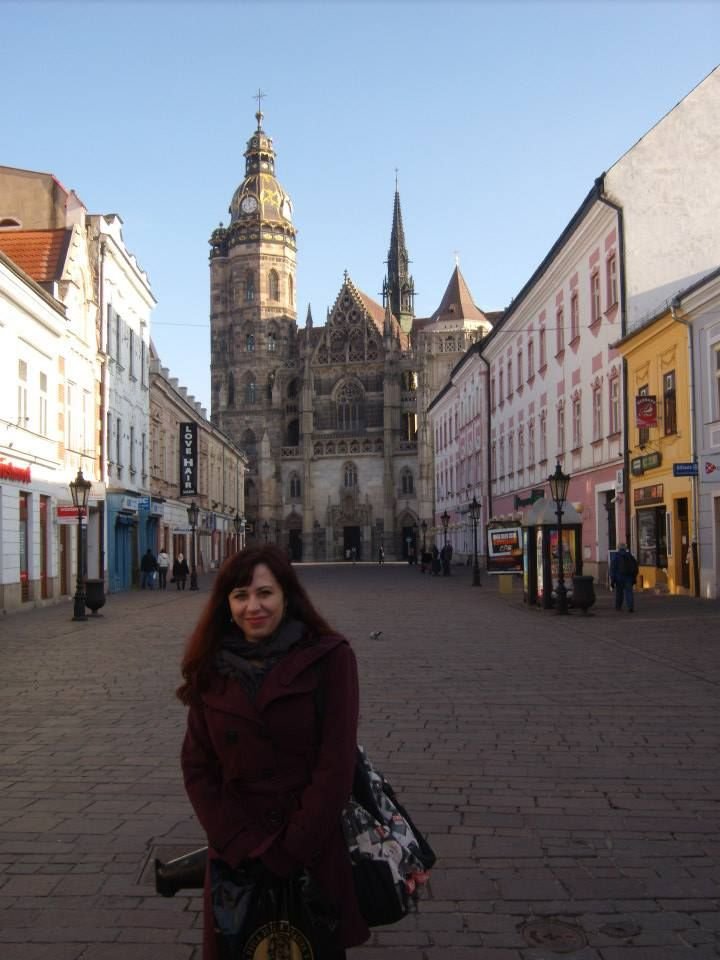 2013 January-February (Slovak National Scholarship) Marija Krsteva, Faculty of Philology, English language Department, Goce Delcev University in Stip, Macedonia
I spent an amazing month at the Department for English and American studies a UPJS Kosice through the Slovak National Scholarship Program. I had the chance to prepare for my future academic pursuits and get to know beautiful Kosice and Slovak culture. I enjoyed every second of my stay, It was such a rewarding experience! I would always come back to Kosice.
2014 September-December (Slovak National Scholarship) Anna Shchipitsyna, Bashkir State University, Ufa, Russia
I am very glad I had an opportunity to do research at the Department of British and American Studies at UPJS in Košice for a number of reasons. Firstly, my host professor and the academic and administrative staff of the department are very knowledgeable and helpful. Secondly, I had access to materials and library resources required for my research. Thirdly, Košice is a very nice place with things to see and do and is also well linked to other places of interest.
2014 Feb-May Heather McKay, English Language Specialist,(Embassy of the U.S.A, Bratislava)
First to Graduate (Master's program)
• Anita Baglietto
• Dana Brzacova
• Noemi Evinova
• Maria Pavlova
• Marcela Scholzova
• Marcel Slebodnik
• Silvia Solcova
First PhD
PaedDr. Antonia Libova, PhD., study branch 2.1.29 Non-Slavic Languages and Literatures, study programme British and American Studies, dissertation thesis "Komenskeho pedagogicko-filozoficka koncepcia – jej vychodiska, formovanie a reflexia v kontexte britskej pedagogicko-filozofickej tradicie" defended on 23 June 2010.
First Associate Professor habilitated at the department
Doc. Mgr. Slavka Tomascikova, PhD., study branch 2.1.29 Non-Slavic Languages and Literatures, habilitation thesis "Comparative analysis of selected aspects of narrative in British television news discourse", 15 May 2009.
First Professor inaugurated at the department
Prof. Grzegorz A. Kleparski, study branch 2.1.29 Non-Slavic Languages and Literature